NOTES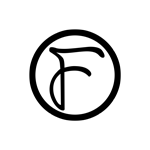 © 2015 flatinternational
If you would like to use images, text or data from this archive, please contact us:
mail@flatinternational.org
This archive is designed as a non-profit reference resource for research only. Where possible permissions to represent this data in this format have been sought. If you are the copyright holder of any content on this site and you feel it should be removed please contact flatinternational.
website design:
database design:
With much thanks to:
Tim Dietrich at Xgravity,
Matt Temple at Matsuli,
Chris Albertyn at Electric Jive, Nick Lotay, Rob Allingham, Richard Haslop, Paul Buttery, Robbie Verhagen and of course Warren Siebrits.
The South African Audio Archive is a non-profit project developed by flatinternational. This website is dedicated to establishing a visual archive of rare and sometimes unusual South African audio documents as artifacts.
The aim of the project is to provide a searchable database as a resource for those researching South African audio history. This database is by no means exhaustive—these are still early days. But data will accumulate in time and hopefully this archive will provide researchers with valuable information currently unavailable on the web, such as discographies of many lesser known South African artists, labels, and companies.
Over the last few years a number of great websites dedicated to South African music have emerged including Matsuli, Electric Jive, Soul Safari, 3rd Ear Music, music.org.za, SA Rock Encyclopedia, SAMAP and ILAM, amongst others. It is hoped that flatinternational's South African Audio Archive might operate as a respectful complement to those valuable research resources.
Given the nature of an archiving project, much of the material on this site has been sampled from many sources. While the intention of this website is purely non-commercial and for research purposes exclusively, it is understood that—in spite of this sampling being done in a nonprofit-making, sincere and information-sharing spirit—some may object to particular materials being included in this forum.
Please feel free to contact us at mail@flatinternational.org if you feel that images or content have been incorrectly included in this archive.
Materials included in the site present an uncensored view of South African history. The artifacts presented in this archive often reflect the complexities of the country's race relations and might be offensive to some. We at flatinternational offer the material as historical document. The content presented on this website is intended for research purposes. The views expressed in this content do not necessarily reflect the views of flatinternational. Please understand that it is in the interest of a full historical document that potentially offensive material has been included, but do contact us if you have a particular issue with any content.